Liger Cubs in Russia
Overall at least 3 litters of liger cubs are born in Russia. The first ever liger cub in Russia was born during 2014. At that time a Siberian tigress and a male African lion, successfully mated together to give birth to two liger cubs. One of the liger cubs in the litter was a male liger while the other one was a female liger. The birth of these liger cubs, allowed Russia to be included within a list of very few countries (Not more than 10 countries) which have bred ligers. The news spread as a surprise and curiosity among the Russian people who had never seen and heard about ligers. Before the birth of these liger cubs, Russia had two tigon cubs during 1990s which successfully lived their lives in one of the zoos in India and China.
f-Share
Tweet
Linkedin
Google+
Pinterest
VK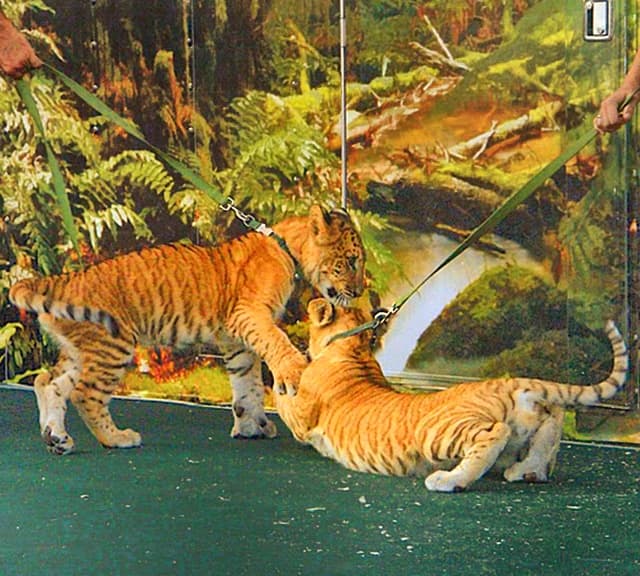 The two liger cubs were born at some remote zoo within Russia's Novosibirsk region. Both the cubs stayed with their mother for about 5 months and after that the female liger cub found a home at Novosibirsk Zoo in Russia. Therefore; the Novosibirsk Zoo in Russia is one of the pioneer zoos in Russia to publicly display a liger at its zoo. The other male liger cub was shifted to a zoo which is located at Russia's Kemerovo region. As of today, the male liger cub is a fully-grown liger and he weighs almost 900 pounds. He is believed to be the only male liger cub in Russia. The name of the female liger is Zita the liger who is still alive today. Currently Zita the liger is 12 years old and she can still be watched at Russia's Novosibirsk Zoo.
f-Share
Tweet
Linkedin
Google+
Pinterest
VK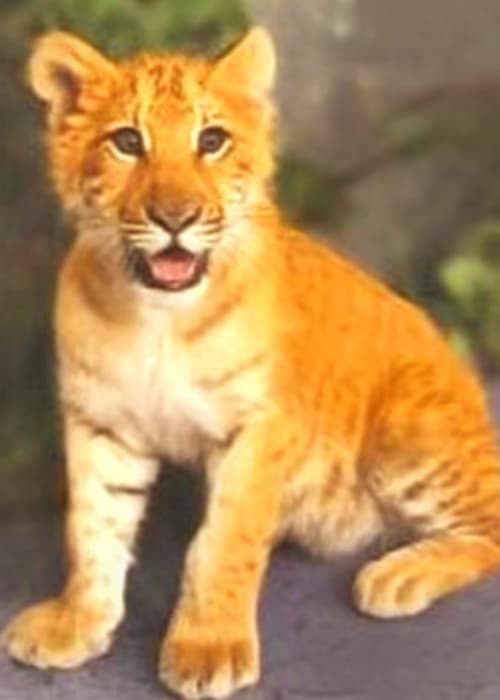 Zita the liger shares her enclosure with a male African lion. In 2012, Zita the liger who was already very popular in Russia, became popular all over the world, when she successfully mated with her partner, to produce world's first Liliger cub. All the world's eyes were focused on the Liliger cub and Zita the liger at Novosibirsk Zoo in Russia. A liliger cub has a liger mother (ligress) and a male lion as its father. The birth of the liliger cubs was a serious blow to the critics, who always conclude that ligers are infertile. Zita not only gave births to liliger cubs once but twice. Second time Zita gave birth to 3 Liliger cubs in 2013. All the Liliger cubs have grown up now and they live at different public zoos in Russia.
f-Share
Tweet
Linkedin
Google+
Pinterest
VK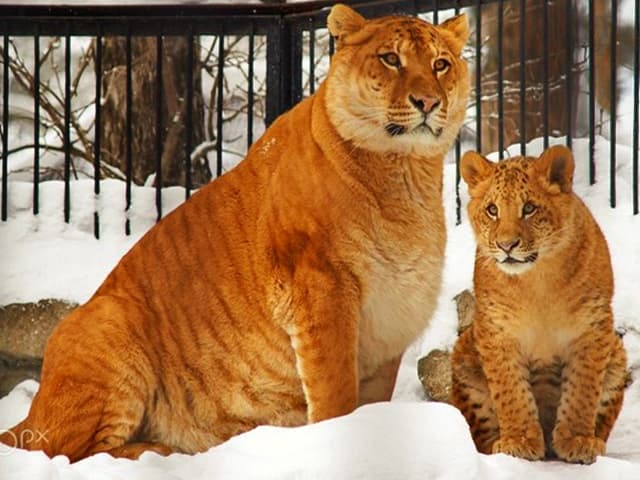 In 2008; another liger cub was reported at Russia's Ekaterinburg city. This liger cub who was named as Lyra the liger was living at some flat in the city along with its owner. Her owner bought her from some remote zoo in Russia. The exact whereabouts regarding the birth of this female liger cub were not known. According to the news reporting, this female liger was supposed to be part of future circus team in Russia. So, the owner of the liger cub had no future plans to keep the liger cub at its flat apartment. The owner of the liger cub was also an animal trainer so he could be seen interacting with the liger cub on most of the occasions.
f-Share
Tweet
Linkedin
Google+
Pinterest
VK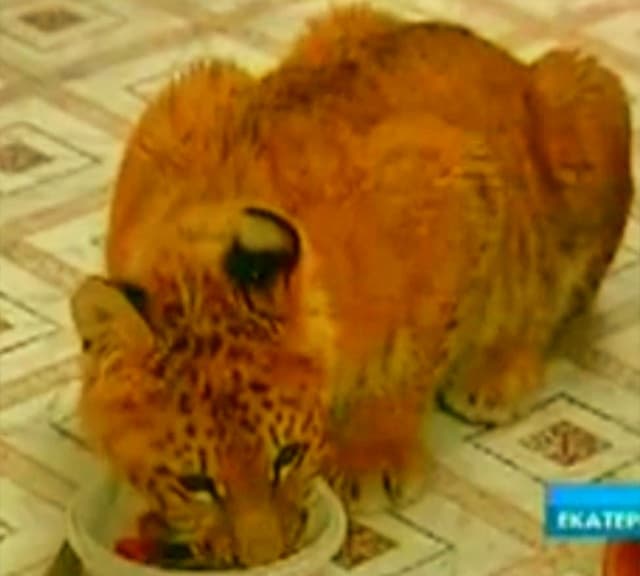 Recently in 2015, 3 more liger cubs were born in Russia. These liger cubs were born at Russia's Sochi Zoo which is located at the Sochi city of Russia. These liger cubs gained huge popularity across the globe because these liger cubs were fed and raised by a female dog rather than their own mother. Their mother didn't feed them and she even abandoned them. Therefore; the zoo authorities brought them a female Labrador dog which started feeding milk to these liger cubs. Previously; a female dog in China have also reported to have fed liger cubs. In captivity, especially at the first birth the female big cats are reluctant at caring their young ones, so they had to be raised by animal trainers themselves.
f-Share
Tweet
Linkedin
Google+
Pinterest
VK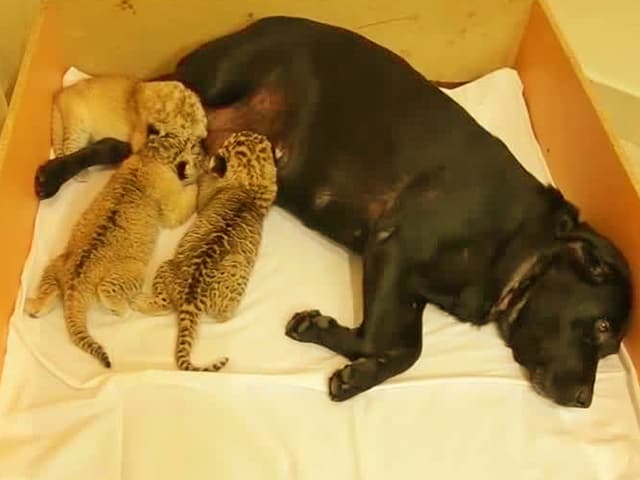 Several other liger cubs have also born in different zoos of Russia, but they haven't received much media attention. Most of these liger cubs are born at circuses. Since circuses fail to offer any reasonable facilities for the liger cubs like in the zoos; therefore; the media news agencies avoid reporting those liger cubs. Moreover; the circuses might themselves be a little reluctant because they are usually afraid that animal rights activists may create an uproar against them. The liger cubs stay within circus enclosures and they can only show up at the time of circus shows. It is well understood that the circus ligers have a low or anonymous profile than the ligers living in animal sanctuaries and zoos around the world.
f-Share
Tweet
Linkedin
Google+
Pinterest
VK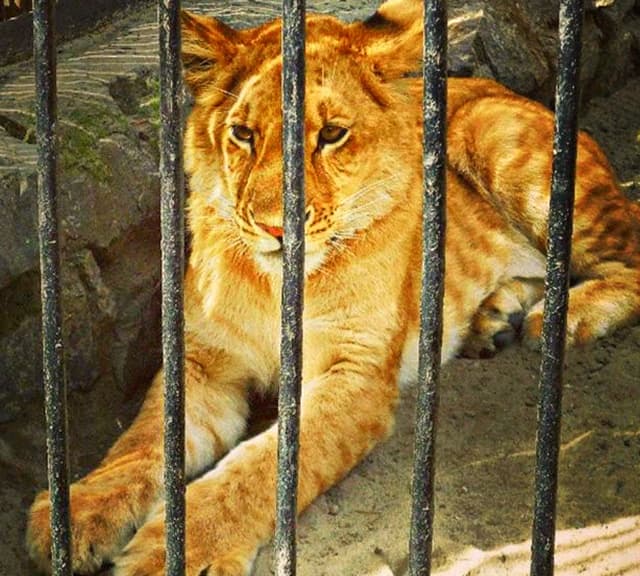 Author: Usman Masood
Published Date: February 12, 2017
Last Modified: February 12, 2017
Publisher: LIGER CUBS

Genre: Liger Cubs, Lion, Tiger, Cross Breeding, Hybrid, Panthera
Copyright Holder: © Liger Cubs - All Rights Reserved
Copyright Year: 2017